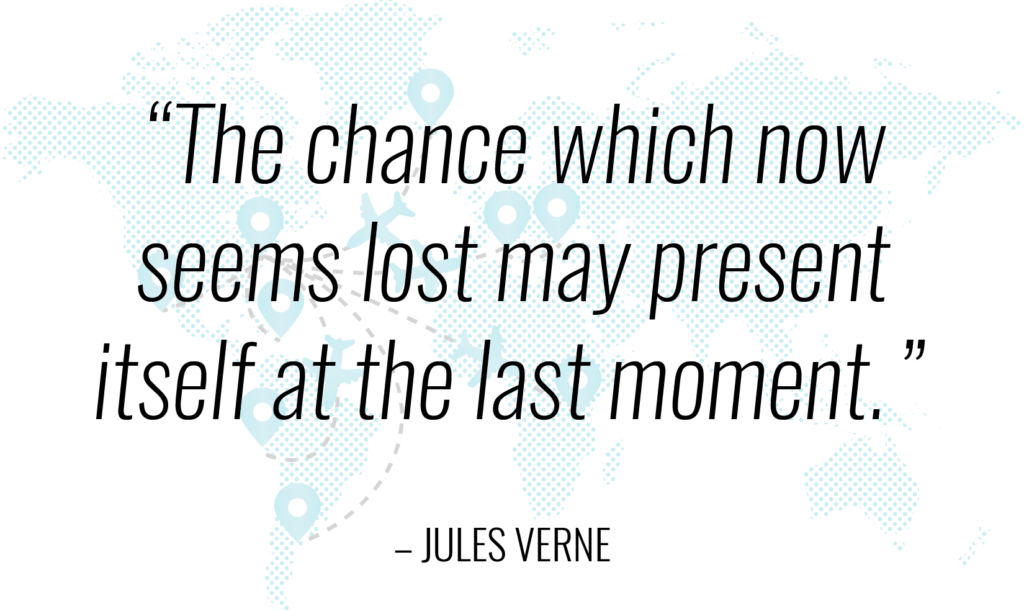 Nearly 150 years ago, Jules Verne wrote his iconic novel, Around the World in Eighty Days, where protagonist Phileas Fogg attempts to circumnavigate the globe.  Today, in a world much different than the one Phileas explored, the deepest and darkest corners of the Earth are more accessible than ever.
What used to be 80 days can now just be a week.  What used to be a week can now just be a weekend.  What if you could see the world in four days? Trips don't take months of planning.  Sometimes the world's greatest wonders are just a holiday weekend away.  Life's greatest experiences are a flight, a ferry, and two days off from work.
For the adventurous, for the workaholic, for the dreamer, for the realist – there's a trip waiting for you.
For those who say there isn't enough time, there isn't enough money, there isn't the right companion – the world awaits.
It only takes four days.